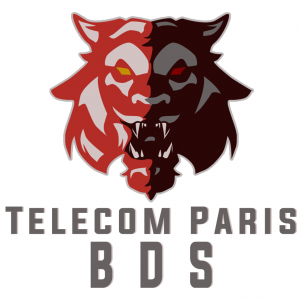 Hello everyone,
We hope you're all doing ok with the new confinement. We are here to inform you that due to the current situation, the BDS has to put a halt to the usual sports at Télécom Paris. Yea, it's kinda sad but no worries! The motivation is still here and no one can stop us, right!
We have scheduled plenty of sports sessions via Zoom so that you can train with us from home. The programs are super interesting and accessible to everyone! So, what are you waiting for? Come and join us now!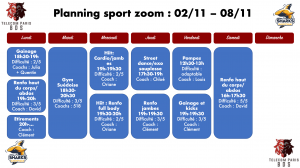 In addition, if you are good at a certain sport and you wish to share your skill and experience with other Télécommiens, you are kindly invited to join the coach's team. To do so, just send a message to us via Email, Facebook, etc.
To participate in our virtual sports sessions, please join our Facebook group in order to get the zoom links of each session: click here for FB group.
Last but not least, for those who do not have a Facebook account, we can add you to our mailing list! Hence, don't be shy and come with us, it is open for everyone, and it's gonna be very cool
. 
Please let us know if you have any questions or concerns. Take care of yourself there!
Best regards,
Octave and Joe Ing